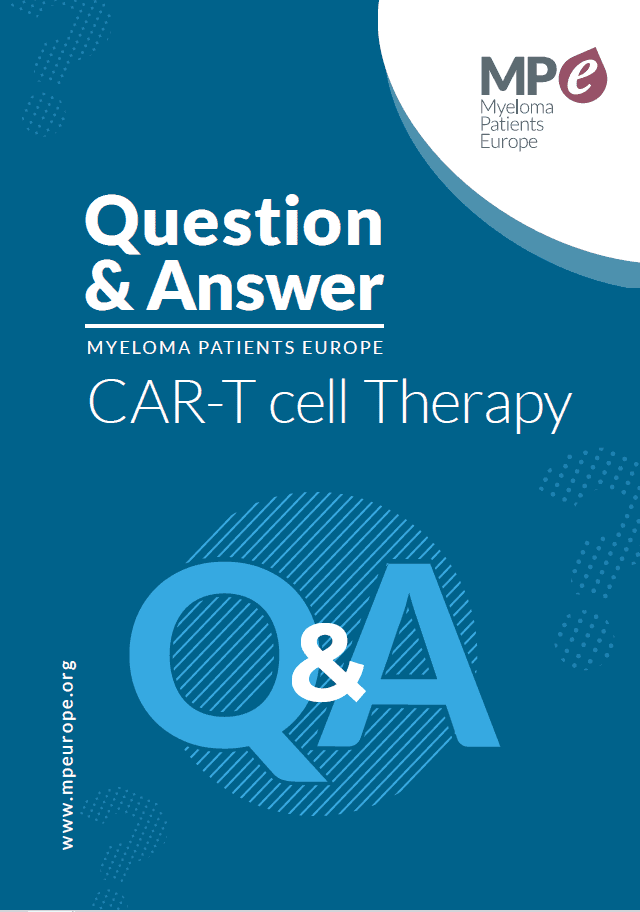 CAR-T is a form of immunotherapy recently approved for the treatment of myeloma in the United States and Europe. While the process of manufacturing and administrating this treatment as well as side effects can be challenging, results of clinical trials have been promising in myeloma.
Myeloma Patients Europe (MPE) has developed a Q&A publication that aims to answer frequently asked questions such as how CAR-T therapy works, how it is developed, and what we know about its efficacy and safety.
Read or download here the full Q&A.
If you are interested in CAR-T therapy, read the articles below: