Myeloma Patients Europe (MPE) is participating in the Horizon 2020 project, MMPredict, aimed to develop a personalised medicine tool to predict the most effective treatment strategy for individual myeloma patients. To explain the main goals of MMPredict, MPE filmed a video with some partners working in the project consortium. Now this video, recorded in English, has been translated into four additional languages: German, Spanish, Dutch and Italian.
To activate the subtitles in your preferred language, please go to "settings", as highlighted in the image below, and select the relevant language: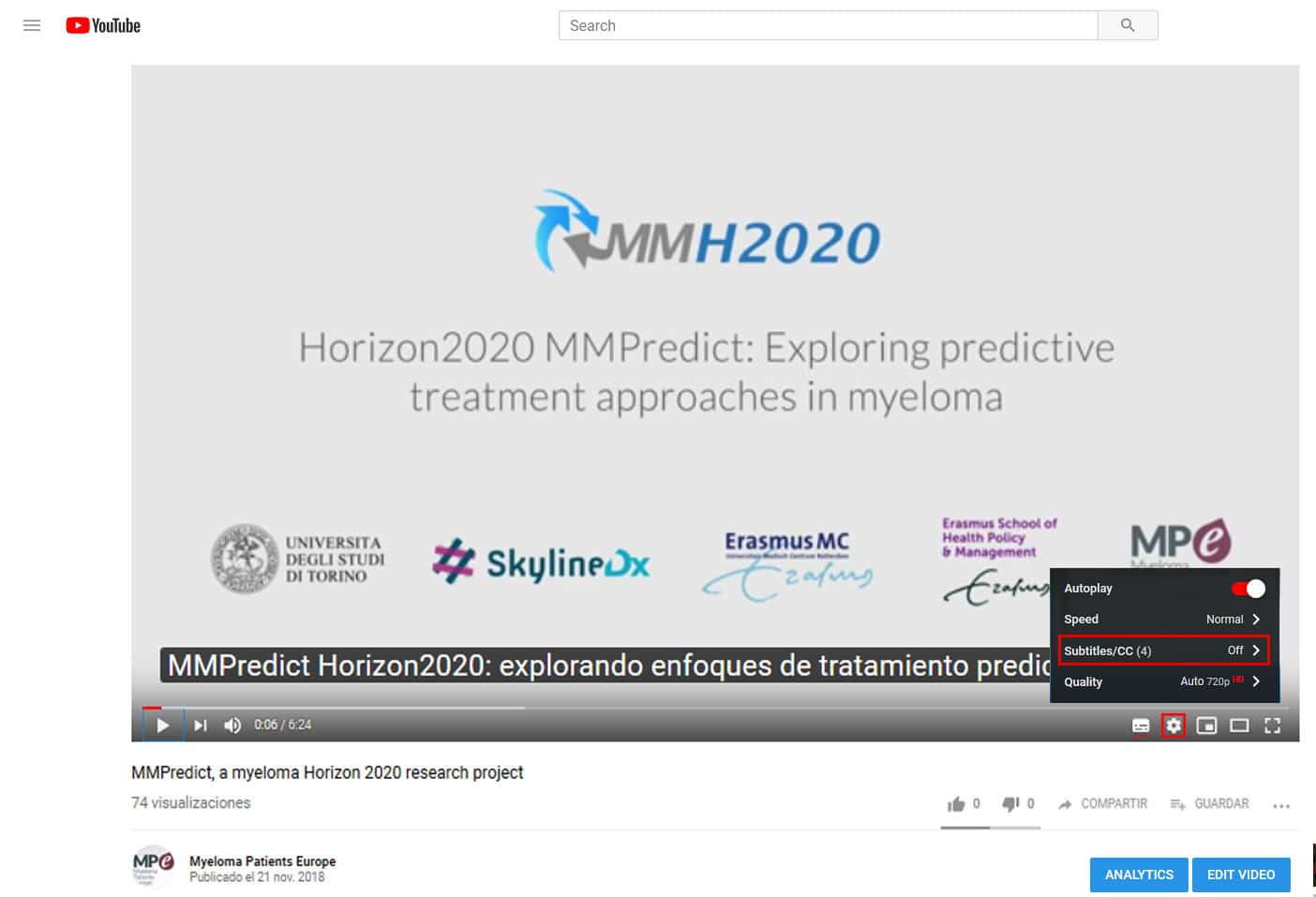 You can view the video below. For further information about Horizon2020 CARMABA, please visit Horizon2020 website. You can also find further information on the MPE website here or the MPE Q&A on this project.