The annual meeting of the American Society of Haematology (ASH) 2018 starts this week (between 1 and 4 December) in San Diego, California.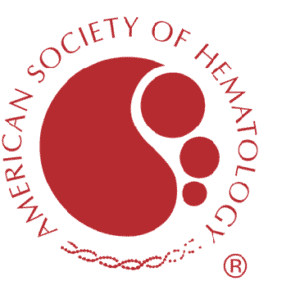 "ASH" is the biggest haematology research conference of the year, occurring every December in locations across the United States. It is organised by the American Society of Hematology, a global professional association of clinicians and researchers in the field of blood cancer. About 30,000 people across the globe attend the meeting each year – including many leading doctors, researchers and patient advocates in the field of blood cancer (hematology).
During ASH, some of the most interesting and important myeloma research of the year will presented – either during an oral or poster presentation. MPE will be hosting an ASH webinar and publishing a conference report following the meeting, to summarise the key publications at the conference.
Whilst not exhaustive, MPE anticipates the myeloma and AL amyloidosis highlights to be data focused on:
Results of the Forte trial, exploring the role of carfilzomib based-treatment combinations as induction and consolidation in newly diagnosed myeloma (NDMM) prior to autologous stem cell transplantation (ASCT).
Safety and efficacy data of the new myeloma drug isatuximab.
Daratumumab based combinations, including a "late-breaking abstract" on daratumumab in combination with lenalidomide and dexamethasone (Dara-RD) in NDMM.
Role of salvage ASCT in myeloma, including the results of the UK-MRA Myeloma XII trial exploring the role of ixazomib-based reinduction.
Role of ixazomib in the maintenance setting, from ongoing TOURMALINE-3 clinical trial.
Combination of carfilzomib, lenalidomide, cyclophosphamide and dexamethasone in NDMM prior to ASCT, from the UK Myeloma XI trial.
Venetoclax in combination with carfilzomib and dexamethasone.
Selinexor in combination with with dexamethasone for the treatment of relapsed and refractory myeloma (STORM trial).
BCMA CAR-T cell products in myeloma.
CAEL-101 in AL amyloidosis patients with cardiac involvement
You can see the ASH 2018 agenda and abstracts here.
Myeloma Patients Europe (MPE) is attending the meeting and will be regularly posting updates from the key scientific and clinical sessions on our social media pages throughout the congress.
Ensure you follow @MyelomaEurope and #ASH18 on twitter and on Facebook to see up-to-date developments.