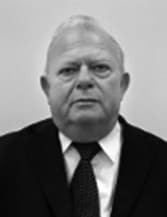 We all were saddened to hear of our recent loss of Yacob Yacobovitch, who passed away on the 18th of april 2017. Yacob Yacobovitch was member of Myeloma Patients Europe from 2012 until 2016.
He was a friendly and charismatic person, a very respected patient advocate of our member patient organisation Amen of Israel. In the hectic starting period of merging two organisations in a new one, Yacob brought common sense to the table, he was an oasis in a dessert on the board: he didn't put himself first and thought about the bigger picture. It was an absolute privilege to have him as a board member, and his wisdom and kindness will be missed by many.
We wish for his wife Nitza and his family a lot of strength in these difficult times.
Board and staff members of Myeloma Patients Europe.