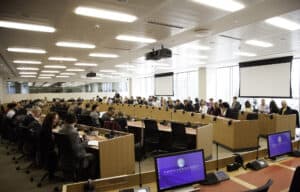 London, January 18, 2017.- ADAPT SMART's General Assembly, held at the European Medicines Agency (EMA), agrees to focus its final year on incorporating stakeholder feedback into the development of Medicines Adaptive Pathways to Patients (MAPPs) tools and methodologies. Myeloma Patients Europe (MPE) was attending this meeting.
With growing international interest and visibility in the final year of the consortium, ADAPT SMART members have agreed to redouble their efforts to collaborate with key stakeholder groups and incorporate their feedback into the deliverables during the calendar year of 2017.
MAPPs aims to foster access to beneficial treatments for specific, well-defined, patient groups at the earliest appropriate time in the product life-span in a sustainable and affordable fashion. Under the Innovative Medicines Initiative (IMI2), the ADAPT SMART consortium (a Sustainable, Multi-stakeholder Approach from Research to Treatment-outcomes) enables coordination of MAPPs activities, supporting investigation of methodologies and dialogue to develop workable concepts.
"The driving force behind the need for MAPPs was the patients themselves," said Project Director Dr Hans-Georg Eichler, Senior Medical Officer at the EMA. "We believe that through the iterative development and assessment of evidence generation over the entire life-span of the medicine, we can meet the needs of patients for faster access while addressing the realities of stratified medicines without lowering standards for safety, quality and efficacy/effectiveness."
Addressing the need for to balance access and safety for, consortia member Yann Le Cam, CEO of EURORDIS said, "MAPPs is creating so much debate as it crystallises and catalyses the challenges of these new therapies, as well as a shift from two decades of a focus on safety. Due to the new science, there is a need for a re-evaluation on how to manage risk, and we believe that MAPPs manages risk."