Myeloma Patients Europe will hold an online webinar covering the major advances that have occured in understanding the biology of multiple myeloma and the current approach to its diagnosis based on the latest international guidelines, as well as the benefits of early testing in this pathology.
The talk will be given by Prof. Jesús San Miguel, Director of Clinical & Translational Medicine at the University of Navarra.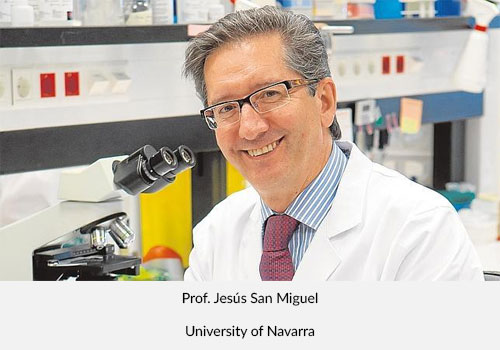 The webinar will take place on 10 September 2015 (14:00-15:30 CET). The session will last about 90 minutes, including a 50 minute presentations Prof. San Miguel and a 40 minute Q/A session at the end.
Registration is free of charge. Also, feel free to forward the registration link to colleagues who might be interested in attending the webinar.
Should you be unable to attend the webinar, please feel free to send your questions in advance to and we will make sure they reach our speakers.
A recording of the webinar will be available shortly after the session.
We look forward to your participation.