Educational resources
Myeloma Patients Europe aims to provide educational programmes and resources to enhance the capacity of patient organisations  in order to achieve good skills to perform their activities and to reach their mission. These training resources also aim to empower the organisations to advocate effectively at local, national and international level.
Toolkits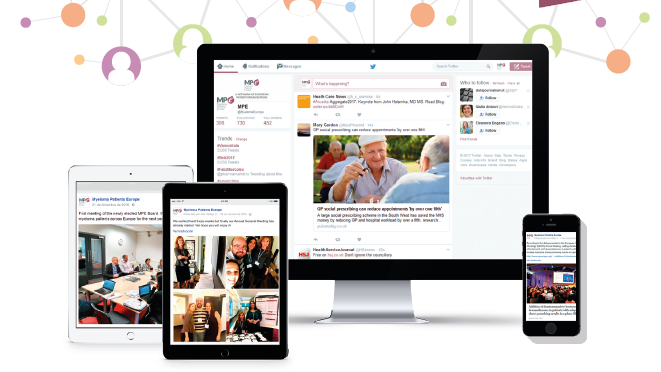 This toolkit is a support resource for patient associations. Its purpose is to give guidance and information about social media management, in order to increase the visibility of your activities. Throughout these pages we will summarise some tips to get the greatest benefit from social networks reducing the risks that they may have for your organisation.
0 comments
Myeloma patient associations defend patients' rights and carry out projects about aspects that institutions don´t take into account or don´t cover as they should, thus trying to improve affected people´s quality of life and represent subjects of general interest.
0 comments
See all Toolkits
Webinars
Recording of the webinar held on January  24th, 2017. Myeloma Patients Europe held an online webinar to review the most recent myeloma findings presented at the annual meeting of the American Society of Hematology that took place in San Diego in December 2016. The talk was given by Dr Laurent Garderet, Department of Hematology at Read the full article…
0 comments
Recording of the webinar held on September 19th, 2016. Myeloma Patients Europe held an online webinar to provide an update about the current myeloma diagnosis and management guidelines, as well as a review of the current diagnosis techniques.
0 comments
Clinical trials are research studies that test how well new medical approaches work in people. Their importance is increasingly growing in the field of myeloma as researchers are trying to develop new drugs that might improve the current outcomes. Dr. Faith Davies, professor of medicine from the University of Arkansas for Medical Sciences, talks in depth Read the full article…
0 comments
See all Webinars
Educational clips
orem ipsum dolor sit amet, consectetur adipiscing elit. Donec mattis tristique turpis, eget faucibus lacus sollicitudin accumsan. Etiam mollis dolor leo, nec lacinia neque ullamcorper vel. Etiam magna tortor, laoreet pharetra convallis vel, mattis in odio. Cras rutrum non magna vitae commodo. Vestibulum ante ipsum primis in faucibus orci luctus et ultrices posuere cubilia Curae; Read the full article…
0 comments
See all Clips